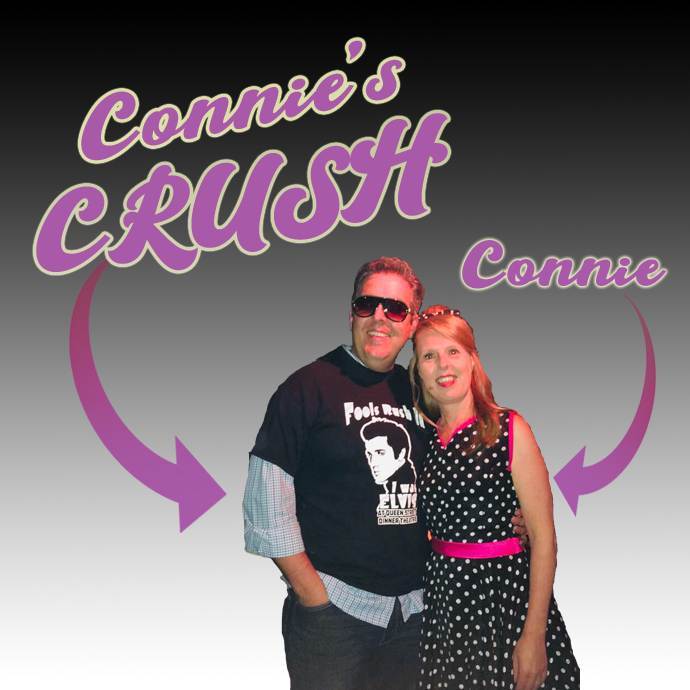 CONNIE'S CRUSH
Another fun time on Main Street
Written & Directed By Shirley Morrow
It's the 1970s!  Main Street is booming!  Shops like Riffs, Cohens and Connolly's still flourish.  Just down the street, Eddie Stroud has opened a Pool Hall; while across the tracks, Effie's has become the new teen hang out. George Stewart is still stuffing cash into a tin can pulley and there are new Parking Meters and "Car" buses along the Main Drag.  Oh!  And did we mention; the CN Bus has replaced the Newfoundland Passenger Rail Service. In the midst of all this, there's Connie, and she's not quite ready to celebrate the Big 4-0!  But, undaunted, her friends have planned a "Big-Old Birthday Celebration" and YOU ARE ALL invited.  Meanwhile, the boys in the band are rehearsing for a "Woodstock" inspired outdoor concert and Connie's, not so secret crush, a handsome CN Bus Driver, shows up with a special gift and charming proposal!  It's an ALL NEW evening of fun and shenanigans!
Join us as we feature some of your favorite Queen Street Characters on another trip down memory main. . . . . . . . That's LANE!!!
If it's also YOUR Birthday, let us know…we may have a surprise for you.
The show features the music of Chicago, Crosby, Stills & Nash, The Guess Who, Seals & Crofts, The Carpenters, Carole King, and many more.
Doors Open     6:00 p.m. (Salad will greet you)
Showtime     6:45 p.m.
Click Select Options to choose the quantity along with the type of Adult, Senior (Age 65 +) or Student
Connie's Crush 8/22 – Limited Seating – Call 709-489-6560

---