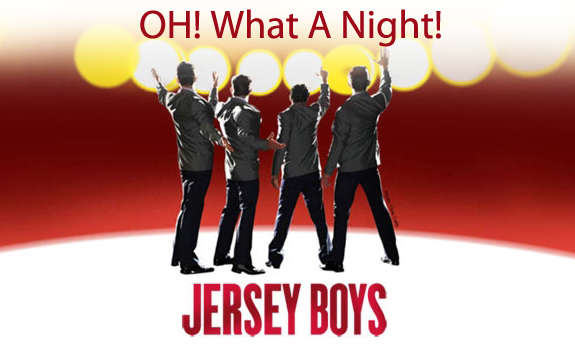 OH! What a Night! Jersey Boys Show
From the award winning musical Jersey Boys comes an incredibly entertaining evening of magical music. Named for a Hotel Chain, . . . .  (Now how did that happen?), The Four Seasons; led by Frankie Valli, established their own unmistakable "Jersey" sound.  Don't miss your chance to sing along with "Rag Doll, Big Girls don't Cry, Who Loves You and seventeen more memorable selections from the groups Greatest Hits!
Doors Open     6:00 p.m. (Salad will greet you)
Entree served     6:50 – 7:20 p.m.
Showtime     7:30 p.m.
Click Select Options to choose the quantity along with the type of Adult, Senior (Age 65 +) or Student