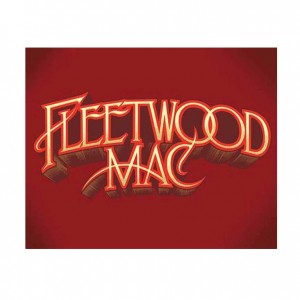 Fleetwood Mac
Formed in London in 1967, the British-American rock band, Fleetwood Mac, has become one of the most successful music franchises of the last 50 years. This is a tribute to these Pop/rock global icons. From the early days of Peter Greene, John McVie and Mick Fleetwood, to the addition of Christine Perfect (McVie), Lindsey Buckingham and Stevie Nicks. Its two servings of Memorable, Magical Music featuring 22 of their Greatest Hits, including Landslide, Go your Own Way, Little Lies, Rhiannon and 18 more especially for you.
Doors Open     6:10 p.m.
Please be seated by 6:25 p.m.
First course served 6:30 p.m.
Entrée Service 6:55
Showtime     7:35 p.m.
July 12, 17, 21, 26, 31   August 3, 4, 8, 10, 14, 16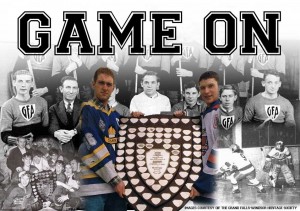 Game On
Three hockey players, cheerleaders, and a Nun walk onto a stage…sounds like the start of a cheesy joke, right! But no…it's the opening of a fresh new comedy celebrating the glory, or not so glory days of The Jones Shield High School Hockey Series. Join us for a fictional romp back to a time when the annual battle for "The Shield" was less than 40 years old. There was fierce rivalry ON the ice, contrasting friendships and romance OFF the ice, making the "games" all the more gripping. Come join us during a time when pep rallies and Twixteen dances were in season as we stir recollections for generations of players and fans that made The Jones Shield Hockey Series an enduring part on our local sports culture. Oh . . . . And featuring the music you all knew and loved.
Queen Street Dinner Theatre gratefully acknowledges the support of Steve Crocker MHA and the Department of Tourism, Culture, Arts and Recreation for its generous financial contribution towards this Come Home Year special presentation.
Doors Open     6:10 p.m.
Please be seated by 6:25 p.m.
First course served 6:30 p.m.
July 7, 10, 13, 19, 24, 28   August 2, 7, 11, 15, 17, 18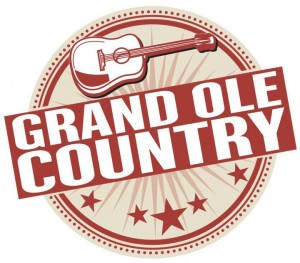 Grand Ole Country
Join us for lunch and some of your favorite country tunes from bygone days. From Marty Robbins to Patsy Cline, it's hit after hit. Bring a friend, Mom and Dad, the whole family, they'll be sure to enjoy this "best" of Grand Ole Country.
Doors Open     11:30 a.m.
Showtime     12:15 p.m.
July 14, 19, 26,   August 2, 9, 16, 18