Adult: $57.50
Senior (65+): $52.50
Student: $39.50
"Help"

  The British Invasion "In Two Waves"
A cultural phenomenon of the mid-1960s, The British "Music" Invasion launched rock and pop music acts from the United Kingdom to mega stardom on this side of the Atlantic. It's an evening of the best of groups such as the Rolling Stones, the Dave Clark Five, Dusty Springfield, Herman's Hermits, the Beatles, Petula Clarke, and so many more. It's going to be another FAB evening of entertainment suitable for the whole family.
Doors Open 6:00 p.m. (salad will greet you)
Entree Served 6:50 – 7:20 p.m.
Showtime 7:30 p.m.
July 5, 15, 19, 24, 29
August 2, 7, 12, 15, 19, 21, 23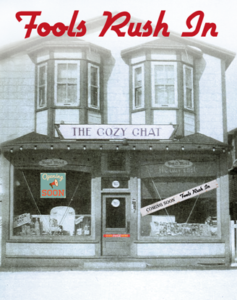 Adult: $57.50
Senior (65+): $52.50
Student: $39.50
Fools Rush In
Written & Directed By Shirley Morrow
It's 1966 and the coziest place to chat on Main Street has changed ownership and is being renovated. Connie, the new owner, is busy planning a special evening for the grand Re-Opening, but her eager staff advertises the wrong date and people show up a day early!  Now! Connie must rally her crew of misfits and her loyal cook, Lottie, to prepare a meal, serve the guests, and put on a show, all while preventing a Building Inspector and Food Safety Officer from shutting her down!  Throw in a missing Elvis Impersonator, a few quirky love interests, a little too much Champagne, and some great tunes and you've got the recipe for an evening of fun and shenanigans as we trip down memory lane at the beloved Cozy Chat!   Featuring the music of The Beach Boys, Dion, Elvis, The Supremes, Connie Francis, Brenda Lee, the Ronettes…and much more
Doors Open 6:00 p.m. (salad will greet you)
Showtime 6:50 p.m.
Entree service begins at 7:30 p.m.
July 10, 17, 22. 26, 31
August 5, 9, 13, 16, 20, 22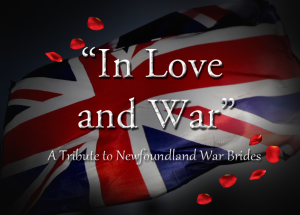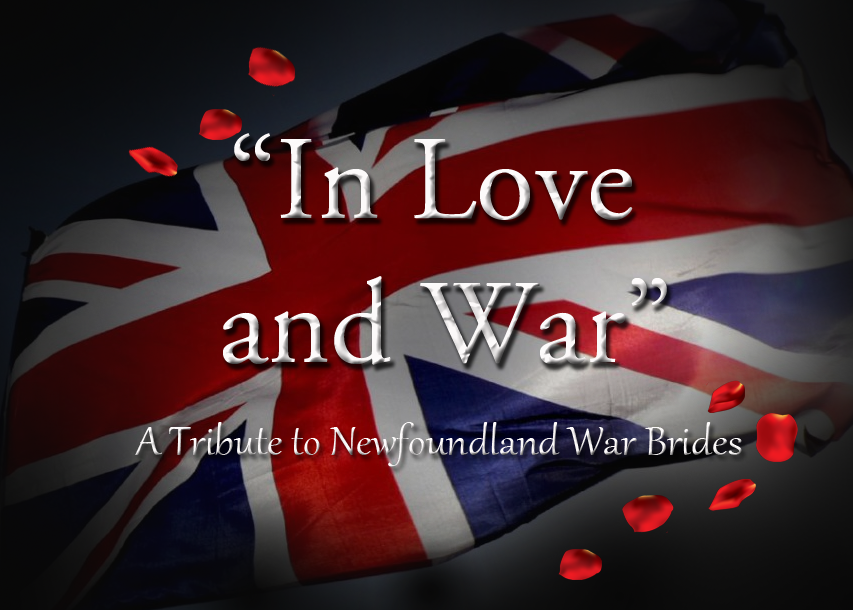 All Ticket Types: $25.00
In Love and War
Written and Directed By Shirley Morrow
Join us for Lunch.
After the Second World War some 800 Newfoundland men serving in the British Isles returned home with their new brides and children in tow. It was quite an adjustment for many of them. Some even decided that Newfoundland was not for them. This is the story of several young English and Scottish ladies who came to settle in central Newfoundland in early 1946.
Doors Open: 12:30 p.m.   Lunch served between 12:35 and 1:05  Showtime: 1:15 p.m.
July 12, 18, 24, 31
August 7, 14, 21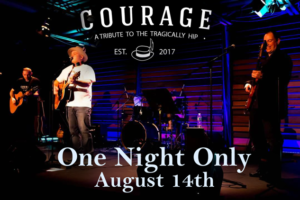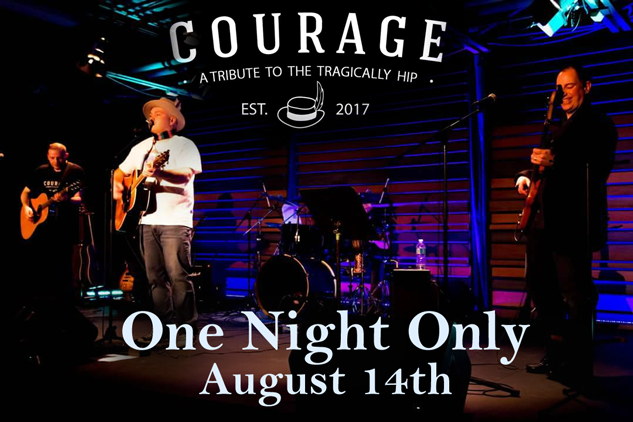 All Ticket Types: $57.50
Courage – A Tribute To The Tragically Hip
One Night Only – Tuesday August 14th
Formed in 2016 "Courage" play their roles perfectly. It's a memorable performance filled with a solid mix of sound and look alike fan favorites with a good measure of Gord Downie's infamous rants and stories. To-date, the group has played Newfoundland and the Atlantic Provinces.  Don't miss your chance to experience this hot musical act, in an intimate setting for 160 people. If you love Gord Downie and The Tragically Hip, this Dinner and Show is a summer must see.